ASCIA Guide to eczema (atopic dermatitis) management
This stepwise guide is for completion by the docter or nurse practitioner.
The PDF may be completed electronically for printing.

ASCIA Guide Eczema Management Oct 2018110.95 KB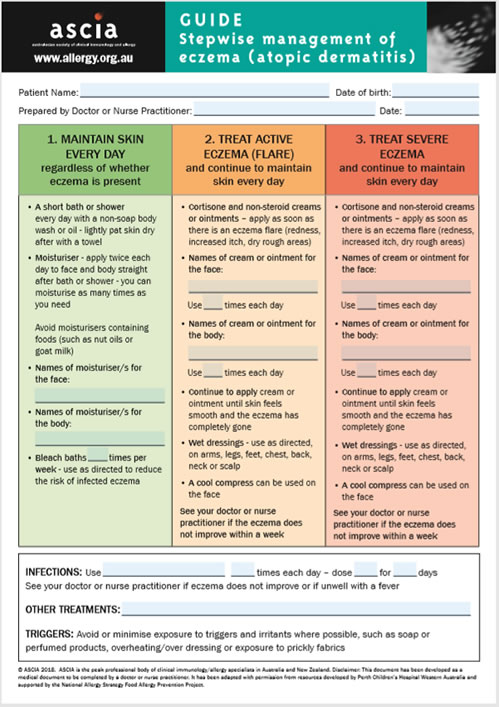 © ASCIA 2018.
ASCIA is the peak professional body of clinical immunology/allergy specialists in Australia and New Zealand
Disclaimer:
This document has been developed as a medical document to be completed by a doctor or nurse practitioner. It has been adapted with permission from resources developed by Perth Children's Hospital Western Australia and supported by the National Allergy Strategy Food Allergy Prevention Project.
Content updated July 2018