ASCIA Travel Plan and Checklist for people at risk of anaphylaxis
The ASCIA travel plan and checklist have been developed to assist passengers at risk of anaphylaxis, who need to carry adrenaline (epinephrine) injectors (e.g. EpiPen) when travelling.
The travel plan should be used in conjunction with an ASCIA Action Plan for Anaphylaxis (personal) and both plans need to be completed by a doctor or nurse practitioner.

ASCIA Travel Plan Anaphylaxis 2021185.48 KB

ASCIA Checklist: Travelling with allergy, asthma or anaphylaxis 2020101.39 KB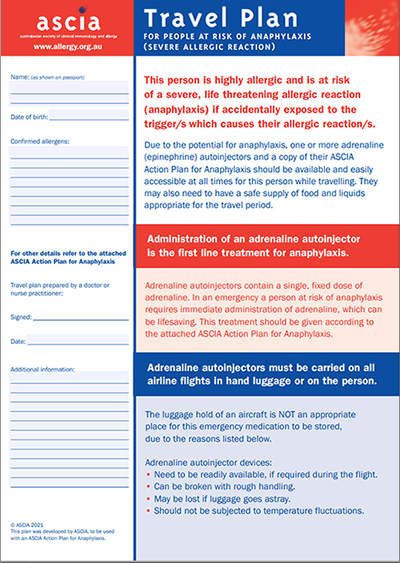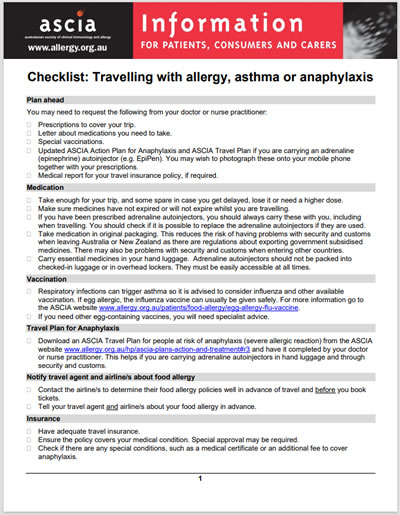 Other travel information for people at risk of anaphylaxis is available from Allergy & Anaphylaxis Australia:
www.allergyfacts.org.au/allergy-management/risk/travelling-with-allergies
Content updated June 2021