ASCIA Basten Oration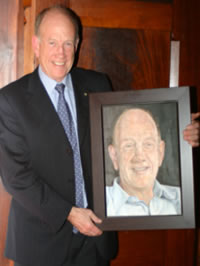 The ASCIA Annual Basten Oration was initiated in 2006 by Dr Karl Baumgart (ASCIA President 2005-2006), who presented Professor Antony Basten AO with his portrait (painted by Dr Gillian Dunlop) at the ASCIA 2006 Gala Dinner, after the inaugural Basten Oration. This oration has been held at each ASCIA Annual Conference since then, in recognition of Professor Basten's:
Pioneering work in clinical immunology and allergy for more than 40 years.
Immense contribution as the founding President of ASCIA and Chairman of the successful World Allergy Congress, held in Sydney in the year 2000.
Basten Oration 2006-2022
2022: Melbourne, Victoria - Hybrid
Dr David Hill
How a Social Worker, a Botanist and the NASA Space Program influenced the development of the Melbourne Food Allergy Program
2021: Virtual
Dr Katie Allen MP
A Journey from Benchside to Bedside, and Population to Politics - Why would you do it?
2019: Perth, Western Australia
Clinical Associate Professor Richard Loh
ASCIA, A&AA, and the National Allergy Strategy: Blood, Sweat and Tears: Celebrating Success
2018: Canberra, Australian Capital Territory
Dr Raymond Mullins
Food Allergy and Anaphylaxis in Australia – A Narrative Review
2017: Auckland, New Zealand
Dr Penny Fitzharris
The Changing Faces of Clinical Immunology and Allergy

2016: Gold Coast, Queensland
Dr Graham Solley
Early Advances in IgE Antibody and Eosinophil Function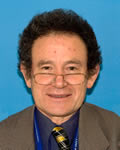 2015: Adelaide, South Australia
Professor Robert Heddle
Insect Venom Allergy: Important Lessons from Local Oddities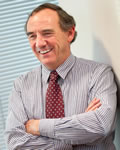 2014: Melbourne, Victoria
Professor James McCluskey
T Cell Recognition of Vitamin Metabolites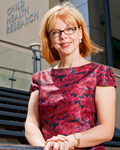 2013: Perth, Western Australia
Professor Susan Prescott
Allergy and the NCD Pandemic - The Canary in the Coal Mine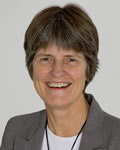 2012: Wellington, New Zealand
Professor Innes Asher ONZM
A Global Perspective on Allergy - Are there Targets for Prevention?
2011: Sydney, New South Wales
Professor Paul Gatenby AM
Nature and Nurture - The Pathogenesis of Systemic Vasculitis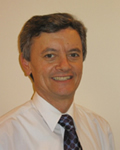 2010: Gold Coast, Queensland
Professor John Upham
Changing the Trajectory of Allergic Respiratory Disease

2009: Adelaide, South Australia
Professor Heddy Zola
Monoclonal Antibodies and Flow Cytometry - Techniques made for each other, and for Clinical Immunology
2008: Melbourne, Victoria
Professor Robyn O'Hehir
Treating Allergy - Any Progress? Twenty Years of Translational Research in Allergy
2007: Fremantle, Western Australia
Professor Patrick Holt
Heterogeneity in Response Phenotypes in Atopy - Insight from Studies
Content updated September 2022