ASCIA COVID-19 information
This webpage has been developed in response to the COVID-19 infectious respiratory disease outbreak caused by SARS-CoV-2, the most recently discovered coronavirus. Content is regularly reviewed and was last updated on 28 May 2020. This webpage includes links to the following information:
ASCIA COVID-19 information | Information from other organisations and governments | Publications | COVID-19 and Telehealth | Medical product supply updates | IUIS COVID-19 Primary Immunodeficiency Survey | COVID–19 Global Rheumatology Alliance Registry | ASCIA COVID-19 Working Party | COVID-19 Symptom Checker | COVID-19 Dashboard
ASCIA COVID-19 information
ASCIA 2020 Conference postponed to 2021
---
Information from other organisations and governments
AUSTRALASIAN MEDICAL/HEALTH ORGANISATIONS
Royal College of Pathologists of Australasia (RCPA) Position Statement about COVID-19 testing https://www.rcpa.edu.au/Library/COVID-19-Updates/COVID-19-Useful-Resources
Guidelines for the management of rheumatic diseases during the COVID-19 pandemic are being developed by the Australia and New Zealand Musculoskeletal (ANZMUSC) Clinical Trials Network, the Australian Rheumatology Association (ARA) and the Australian Living Evidence Consortium. ASCIA members are invited to complete a survey about what topics are of most importance for inclusion in these guidelines. The link to the survey is https://www.surveymonkey.com/r/ASCIA_COVID and it should take less than 15 minutes to complete.
Australian & New Zealand Childrens Haematology/Oncology Group (ANZCHOG) https://anzchog.org/updated-advice-for-paediatric-oncology-and-bmt-patients-during-the-covid-19-pandemic/
National Health and Medical Research Council (NHMRC) COVID-19 clinical evidence taskforce
Australasian Society for Infectious Diseases (ASID) www.asid.net.au/resources/resources including a statement about Paediatric Inflammatory Multisystem Syndrome Temporally associated with SARS-COV-2 (PIMS-TS) https://www.asid.net.au/documents/item/1911
Australian and New Zealand Intensive Care Society (ANZICS) https://www.anzics.com.au/coronavirus-guidelines/
Australasian College for Emergency Medicine (ACEM) https://acem.org.au/COVID-19
National Asthma Council (NAC) https://www.nationalasthma.org.au/news/2020/covid-19-and-your-asthma-patients
Asthma Australia https://asthma.org.au/about-asthma/triggers/coronavirus-and-covid19/
Allergy & Anaphylaxis Australia (A&AA) https://allergyfacts.org.au/news-alerts/latest-news/covid-19
AUSTRALIAN GOVERNMENT
www.health.gov.au/health-topics/novel-coronavirus-2019-ncov
www.health.gov.au/resources/videos/coronavirus-video-good-hygiene-starts-here
Call the Coronavirus Health Information Line 1800 020 080 (24 hours a day, 7 days a week) or call Healthdirect Hotline 1800 022 222 (24 hours a day, 7 days a week) to speak to a registered nurse about your health concerns.
Healthdirect Australia has developed a COVID-19 Symptom Checker, an online self-guided tool to help people find out if they need to seek medical help.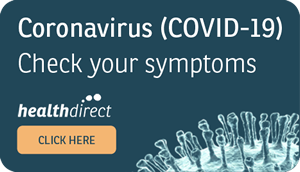 Call the Government Helpline on 0800 779 997 (9am to 5pm, 7 days a week) if you are not sure what support is available, don't know who to contact for help or would like more information.
WORLD HEALTH ORGANISATION (WHO)
Clinical management of severe acute respiratory infection when novel coronavirus (nCoV) infection is suspected


2020 WHO Clinical management suspected COVID-19
855.57 KB
23/03/2020, 04:17
INTERNATIONAL MEDICAL/HEALTH ORGANISATIONS
COVID-19 Global Cases. Center for Systems Science and Engineering, Johns Hopkins University. 2020
AAAAI
UK PID Network
CGD Society
IDF
---
Publications
Ameratunga et al. Inhaled modified angiotensin converting enzyme 2 (ACE2) as a decoy to mitigate SARS-CoV-2 infection. The New Zealand Medical Journal Vol 133 No 1515: May 2020
Ascierto et al. Insights from immuno-oncology: The Society for Immunotherapy of Cancer statement on access to IL-6-targeting therapies for COVID-19. BMJ Journal for immunotherapy of cancer. April 2020.
Dong et al. An interactive web-based dashboard to track COVID-19 in real time. The Lancet February 2020.
van Doremalen et al. Aerosol and Surface Stability of SARS-CoV-2 as Compared with SARS-CoV-1. NEJM March 2020. https://www.nejm.org/doi/full/10.1056/NEJMc2004973
Fang et al. Are patients with hypertension and diabetes mellitus at increased risk for COVID-19 infection? The Lancet March 2020. https://www.thelancet.com/journals/lanres/article/PIIS2213-2600(20)30116-8/fulltext
Gianfrancesco et al. Rheumatic disease and COVID-19: initial data from the COVID-19 Global Rheumatology Alliance provider registries. The Lancet Rheumatology 2020. https://www.thelancet.com/journals/lanrhe/article/PIIS2665-9913(20)30095-3/fulltext
Kalil A. Treating COVID-19—Off-Label Drug Use, Compassionate Use, and Randomized Clinical Trials During Pandemics. JAMA March 2020. https://jamanetwork.com/journals/jama/fullarticle/2763802
Klopfenstein T. et al. Tocilizumab therapy reduced intensive care unit admissions and/or mortality in COVID-19 patients. Med Mal Infect 2020. https://www.ncbi.nlm.nih.gov/pubmed/32387320
Konig et al. Baseline use of hydroxychloroquine in systemic lupus erythematosus does not preclude SARS-CoV-2 infection and severe COVID-19. BMJ Annals of the Rheumatic Diseases May 2020. https://ard.bmj.com/content/early/2020/05/07/annrheumdis-2020-217690
Portnay et al. Telemedicine in the Era of COVID-19. JACI March 2020. https://www.jaci-inpractice.org/article/S2213-2198(20)30249-X/fulltext
Sciascia S et al. Pilot prospective open, single-arm multicentre study on off-label use of tocilizumab in patients with severe COVID-19. Clin Exp Rheumatol. 2020 May 1. https://www.ncbi.nlm.nih.gov/pubmed/32359035
Shaker, Greenhawt et al. COVID-19: Pandemic Contingency Planning for the Allergy and Immunology Clinic. JACI March 2020. https://www.jaci-inpractice.org/article/S2213-2198(20)30253-1/abstract
Wang et al. SARS-CoV-2 infects T lymphocytes through its spike protein-mediated membrane fusion. Cellular and Molecular Immunology April 2020. https://www.nature.com/articles/s41423-020-0424-9
Wu et al. Characteristics of and Important Lessons From the Coronavirus Disease 2019 (COVID-19) Outbreak in China. Summary of a Report of 72 314 Cases From the Chinese Center for Disease Control and Prevention. JAMA February 2020. https://jamanetwork.com/journals/jama/fullarticle/2762130
Zhang et al. Clinical characteristics of 140 patients infected with SARS‐CoV‐2 in Wuhan, China. Allergy February 2020. https://onlinelibrary.wiley.com/doi/10.1111/all.14238
Elsevier COVID-19 information https://www.elsevier.com/connect/coronavirus-information-center
---
COVID-19 and telehealth
Latest changes to telehealth services - 20 April 2020
Following continued advocacy by ASCIA and other peak medical bodies, the Federal Government has amended telehealth services.
As of 20 April 2020, specialist (consultant physician) and allied health service providers are no longer required to bulk bill telehealth (videoconferencing and telephone) items. Providers are expected to obtain informed financial consent from patients prior to providing the service, including fees and any out-of-pocket costs.
It remains a legislative requirement that the new General Medical Practitioner (GMP) and Other Medical Practitioner (OMP) telehealth services must be bulk billed for Commonwealth concession card holders, children under 16 years old and patients who are more vulnerable to COVID-19.
The most up-to-date information regarding telehealth enabled items can be found at www.mbsonline.gov.au and further information regarding the COVID-19 National Health Plan can be found at www.health.gov.au
ASCIA Telehealth Resources www.allergy.org.au/ascia-telehealth allow ASCIA members to have ready access to the latest versions of online ASCIA plans, checklists, forms and information for patients, for use in telehealth, as well as face to face consultations.
---
Medical product supply updates
In response to the COVID-19 outbreak many suppliers of medical products are working to ensure the continuity of supply to patients in Australia and New Zealand, whilst also protecting the health of their employees. ASCIA is monitoring the situation and will post notices on this page from medical product suppliers and authorities, including the National Blood Authority (NBA) and the Theraputic Goods Administration (TGA).
NBA response to novel coronavirus https://www.blood.gov.au/response-novel-coronavirus-2
TGA amendment to restrict hydroxychloroquine prescribing https://www.tga.gov.au/scheduling-decision-final/notice-amendment-current-poisons-standard-under-paragraph-52d2a-therapeutic-goods-act-1989
ARRC letter to patients regarding hydroxychloroquine (Plaquenil) https://www.autoimmune.org.au/2020/03/25/hydroxychloroquine-plaquenil-update/
TGA critical medicine shortages in Australia https://apps.tga.gov.au/prod/MSI/search
Adrenaline (epinephrine) autoinjector supply www.allergy.org.au/members/adrenaline-autoinjector-availability
Venom allergen supply www.allergy.org.au/members/insect-allergy
---
IUIS primary immunodeficiency and COVID-19 survey
There is an urgent need to understand the impact of COVID-19 on immunodeficient and immunosuppressed patients. Whilst co-morbidities such as diabetes, cancer, arterial hypertension and heart disease have been documented in people infected with SARS-CoV-2, there is currently no information on the consequences and outcomes for people with primary immunodeficiencies (PID).
ASCIA members are invited to complete the following surveys, that have been sent to ASCIA and other clinical immunology organisations by Professor Stuart Tangye, on behalf of the International Union of Immunological Societies (IUIS) Expert Committee of Inborn Errors of Immunity.
The link to the 2nd phase of the survey is https://dsp.institutimagine.org/copid/connexion.php
The link to the 1st phase of the survey is https://www.surveymonkey.com/r/67RBPNZ
The focus of the 1st phase of the survey is on obtaining top level of information, to get an idea of the number of affected PID patients and the impact of SARS CoV2.
The 2nd phase of the survey requires a greater level of information, for clinicians with affected/infected PID patients to complete.
The IUIS is conscious of the demands on time and resources due to COVID-19 on top of regular busy schedules and is grateful to all participating societies and organizations, which will all be acknowledged for their help and input into this initiative.
The surveys have been prepared by Professors Isabelle Meyts, Nizar Mahlaoui and Kate Sullivan, in conjunction with the European Society for Immunodeficiencies (ESID), the French national reference center for PID (CEREDIH - Centre de Référence Déficits Immunitaires Héréditaires) and the International Patient Organisation for PID (IPOPI). The survey has been approved for global distribution.
---
COVID–19 Global Rheumatology Alliance registry
ASCIA is part of the COVID–19 Global Rheumatology Alliance. The mission of this alliance is to create a secure, de-identified, international case reporting registry and curate and disseminate the outputs from that registry. The COVID–19 Global Rheumatology Alliance physician-entered data registry is now available at https://rheum-covid.org

This registry will facilitate the Alliance's primary goals, which are to:
Understand the outcomes of patients with rheumatologic conditions who develop COVID–19 infection and the influence of their comorbidities and medications on their outcomes.
Understand the influence of rheumatologic medications, such as hydroxychloroquine, on the outcomes of patients who develop COVID–19 infection.
The COVID–19 Global Rheumatology Alliance is interested in all cases, from asymptomatic to severely affected.
The Alliance aims to provide information back to doctors, patients, and researchers about how rheumatic disease patients and those treated with rheumatology drugs fare when they get infected. Data collected will potentially provide valuable information going forward to help make decisions about how to direct further studies and treat our patients.
---
ASCIA COVID-19 Working Party
Since early March 2020, ASCIA has been extremely acitive developing and updating ASCIA COVID-19 resources. The ASCIA COVID-19 working party comprises the members listed below, and is coordinated by the ASCIA CEO, Jill Smith. For the latest submissions made on behalf of this working party go to https://allergy.org.au/about-ascia/ascia-initiatives#collab
Chair: Dr Theresa Cole (VIC) - ASCIA Immunodeficiency committee Chair
Deputy Chair: Dr Paul Gray (NSW)
Members:
Dr Brynn Wainstein (NSW) - ASCIA President
Prof Michaela Lucas (WA) - ASCIA President Elect
Dr Michael O'Sullivan (WA) - ASCIA Director
A/Prof Jane Peake (QLD) - ASCIA Director
Dr Patrick Quinn (SA) - ASCIA Immunodeficiency committee Deputy Chair
Dr Dean Tey (VIC) - ASCIA 2021 Conference Chair
Dr Pravin Hissaria (SA)
Dr Kuang Hsiao (NZ)
Dr Karuna Keat (NSW)
Dr Daman Langguth (QLD)
Dr William Smith (SA)
Content updated May 2020