Website Information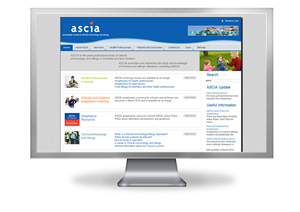 The ASCIA website is organised to allow easy access to the extensive range of ASCIA resources.
ASCIA information for health professionals is available  at Health Professionals.
ASCIA Education Resources (AER) information for patients and onsumers is available at Patients and Consumers, .
ASCIA website information for health professionals and
patients/consumers is:
1. Based on expert opinion and the available published medical literature at the time of review.
2. Developed by ASCIA committees or working parties, then peer reviewed by the ASCIA membership, experts in allergy and clinical immunology. 
3. Developed without any funding from commercial sources and is not influenced by commercial organisations.
4. Regularly reviewed by ASCIA and updated where necessary, to ensure that the content is up to date and consistent with the current published medical literature.
5. Not intended to replace medical advice and any questions regarding a medical diagnosis or treatment should be directed to a medical practitioner.
Since the introdution of ASCIA website information in the year 2000, ASCIA has provided an expanding range of information for the benefit of health professional, patients and consumers.
Since March 2010 ASCIA has developped a range of e-training courses that are aavailable at no charge from the ASCIA website:
Members Access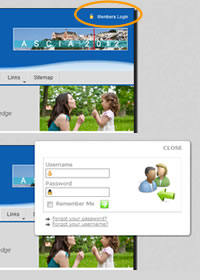 ASCIA members have access to the password protected areas of the website through the login button at the top right hand corner of each web page.
If you have forgotten either your username or password these may be retrieved through links in the login.
For further access assistance please use our
Member feedback form.
Content updated June 2013