How to give Anapen®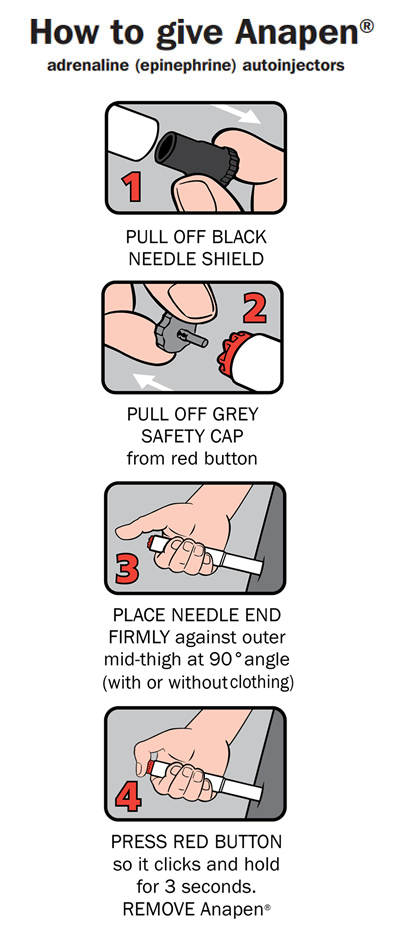 After Anapen® is used, put it to one side and do not touch the exposed needle.
After phoning ambulance, place needle into wide end of the black needle shield, or place the used Anapen® in a container. Provide ambulance with the used Anapen® and the time it was given.
A short animated video on how to give Anapen® is available on the Allergy & Anaphylaxis Australia website: https://allergyfacts.org.au/resources/videos-from-a-aa#anapgive Please note that this animation still shows holding the Anapen for 10 seconds, it is intended that this video will be updated to show the new 3 seconds hold.
Content updated September 2022