It is important to note that:
ASCIA does not endorse or promote products or services and is not influenced by commercial organisations on the content of its educational programs and website
Providers of unrestricted educational grants have no input into ASCIA resource content
Links to external websites from the ASCIA website do not imply that their products or services are endorsed by ASCIA
For more details see sponsorship policy below.
Diamond sponsors



---
Platinum sponsors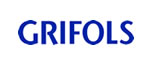 ---
Gold sponsors





---
ASCIA Sponsorship Policy
ASCIA is a not-for-profit professional medical society and the peak professional body of clinical immunology/allergy specialists in Australia and New Zealand.
The mission of ASCIA is to advance the science and practice of allergy and clinical immunology, by promoting the highest standard of medical practice, training, education and research, to improve the health and quality of life of people with allergic diseases, immunodeficiencies and other immune diseases.
ASCIA educational activities include:
Health professional programs (e.g. ASCIA Annual Conferences, advanced training meetings, e-training courses, clinical updates, guidelines, position/consensus statements, action plans, treatment/management plans, checklists, anaphylaxis resources and registers).
Public education programs (e.g. ASCIA information for patients, consumers and carers, anaphylaxis resources, e-training courses for schools, childcare services and e-training courses for the community.
ASCIA educational activities are dependent on:
Funding derived from membership fees,
Educational grants from governments for specific projects, and
Unrestricted educational grants from industry.
ASCIA members donating their unpaid time for resource development.
It is important to note that:
ASCIA does not endorse or promote products or services and is not influenced by commercial organisations on the content of its educational programs and website
Providers of unrestricted educational grants have no input into ASCIA resource content
Links to external websites from the ASCIA website do not imply that their products or services are endorsed by ASCIA
Sponsorship can comprise a combination of the following:
ASCIA Annual Conference - exhibition and sponsorship
ASCIA patient information, ASCIA action/treatment plans - annual printing/distribution rights
ASCIA e-training courses – unrestricted educational grants
ASCIA advanced training meetings - unrestricted educational grants
ASCIA registers – unrestricted educational grants
Approved sponsors are designated into one of the following categories:
Diamond: $40,000 (AUD) or more per annum
Platinum: $25,000 - $39,999 (AUD) per annum
Gold: $15,000 - $24,999 (AUD) per annum
Content updated September 2016